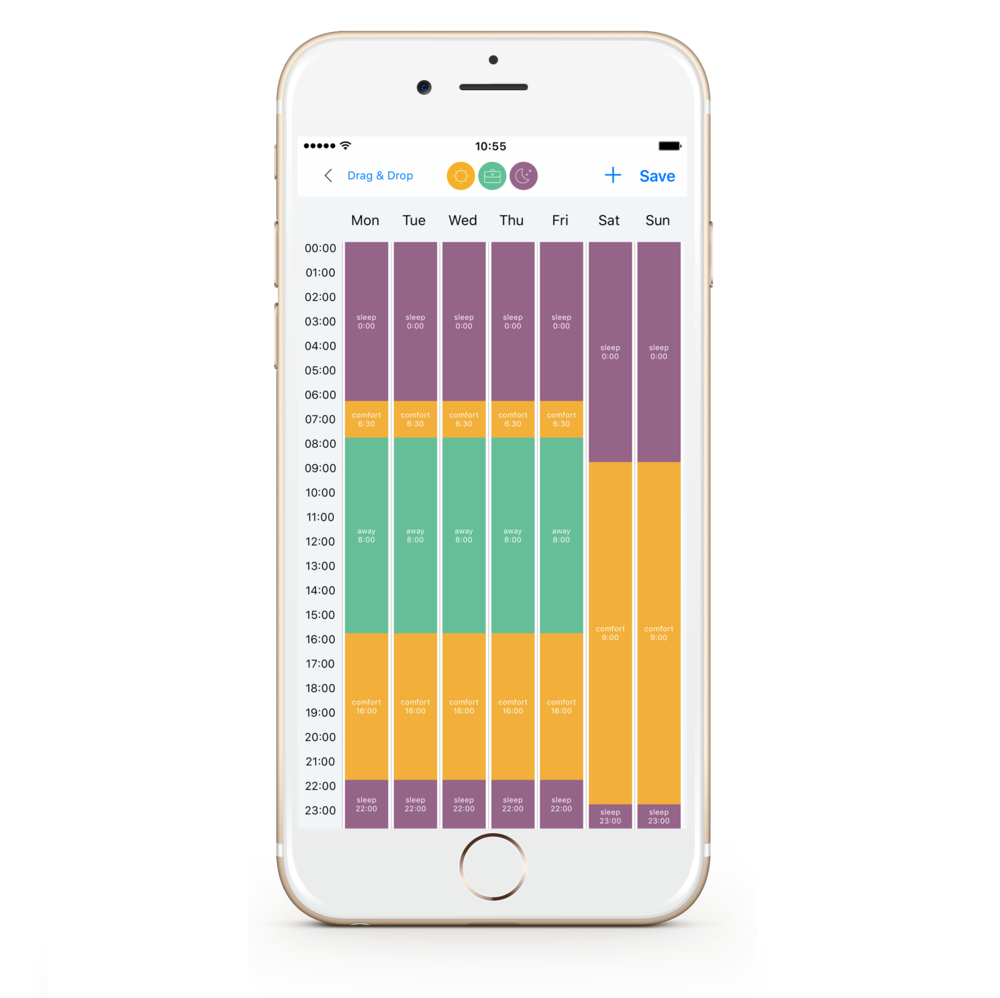 MILL SG1200WIFI
To make peoples life truly convenient we are now offering fully WiFi integrated heaters, where the heaters can be controlled with a touch of a button on your Millheat App. By using the App you can control different locations (home, cabins etc) and as many heaters as you want. The App is free and there are no hidden costs.
Search for "Millheat" in Google Play and Appstore.
Customers love our Mill Steel series. As a matter of fact, they love it so much, they begged us to make a floor standing version of it. Mill Steel Convection is the result.
The heater has the same beautiful rounded edges and slightly curved front as Mill Steel. We really wanted the product to ooze elegancy as well, so we gave it a bold middle section in black. The discreet shape and angle of the feet makes the heater actually appear to be hovering over the floor. Simply stunning.
SG12000WIFI is our most advanced model in the Mill Convection series. It has beautiful aluminium feet, advanced thermostat: WiFi + Millheat APP and a fan for extra heat distribution for those cold days.
RECOMMENDED ROOM SIZE: 14 - 18 M2
WE ARE HONOURED TO ANNOUNCE THAT MILL CONVECTION SG1200WIFI HAS RECEIVED THE PRESTIGIOUS INTERNATIONAL DESIGN AWARD "RED DOT" 2019!
THE RED DOT IS THE AWARD FOR HIGH DESIGN QUALITY. THE INTERNATIONAL JURY ONLY AWARDS THIS SOUGHT-AFTER SEAL OF QUALITY TO PRODUCTS THAT FEATURE OUTSTANDING DESIGN.
HEAD DESIGNER AND CO-OWNER AT MILL INTERNATIONAL, PHILIP BRYN-HAUGLAND, IS THE MAN BEHIND THE UNIQUE AND INNOVATIVE DESIGN THAT HAS RESULTED IN THIS HONOURABLE RECOGNITION.
"FOR MORE THAN 60 YEARS, THE RED DOT AWARD – ONE OF THE WORLD'S LARGEST DESIGN COMPETITIONS – HAS BEEN PROVIDING A PLATFORM FOR DESIGNERS AND COMPANIES TO ACCESS GOOD DESIGN. THE EXPERIENCE AND EXPERTISE OF OUR JURY IN THE EVALUATION PROCESS IS UNPARALLELED. TRUE TO THE MOTTO «IN SEARCH OF GOOD DESIGN AND INNOVATION», THEY HAVE TESTED INDIVIDUALLY EACH OF THE MORE THAN 5 500 PRODUCTS ENTERED AND HAVE REACHED A JOINT DECISION ON WHICH PRODUCTS WILL RECEIVE A DISTINCTION".
-RED DOT TEAM
Scandinavia, known for its long winters and cool climate prefers convection heating; cold air is heated as it goes through the heating element, the hot air increases in volume and rise, making room for new cold air to come through, efficiently heating up the room.
MILL WIFI
The Millheat app gives you freedom to control your heaters from anywhere in the world, at a touch of a button. Just tell the app your normal schedule and it will adjust the temperature automatically for you, making your life easy and comfortable.
The app is built in a way such that each heater that is installed will be connected to a house and a specific room (where a room can consist of one or several heaters), or as independent heaters that can be moved between different rooms.
Control all your heaters situated in multiple locations (home, cabins etc), all inside the Millheat app. You can control all your heaters via the same user, regardless of where the heaters are situated

Set up weekly programs with different pore-defined modes (Comfort, Sleep, Away, OFF)

Set individual temperature for 3 different modes in each room

Override the set programs for the whole house, a specific room or a specific heater. There is no need to edit your program if you get home earlier than normal one day)

Control your heater independently by not assigning it to a specific room and program. This gives you the freedom to move the heater between rooms, according to your needs.

Enable advanced away mode for saving energy while you are away. The app will automatically increase the temperature in your house before you get back home

Share your house with other family members, making control easy

"Open window" function that automatically turns off the heater if the temperature sensors registeres a sudden fall in the temperature. The heater will start heating again automatically after 10 minutes
INTEGRATED WIFI
The heaters (AV and NE series, Convection SG1200WIFI) have an integarted WiFi module. This means that there is no need for any hub or changing the thermostat. The heaters will connect directly to your WiFi network.
Please make sure your WiFi router has sufficient capacity of number of active devices connected to your home network.
SYSTEM REQUIREMENTS
App name: Millheat
WiFi specifications: Generation 1: 802.11b/g, 2,4 Ghz, Generation 2: 802.11b/g/n, 2,4 Ghz
iOS: Version 8 and newer
Android: Version 4.2 and newer
BENEFITS
Aluminium heating element - high efficiency and low surface temperature

Silent operation

Advanced thermostat: WiFi + App

Easy operation

Temperature calibration function

Stunning design

Tip-over switch
TECHNICAL SPECS
Power: 1200W

Thermostat: WiFi + App

Fan: Yes

Material heating element: aluminum element

Material front: Steel

Material foot: Aluminium

Colour: White

Cord: Black - 160 cm

Placement cord outlet: End

Earth: Yes

IP classification: None

Product size (W x D x H cm): 62 x 9.5 x 33.5 cm
This heater is only suitable for well insulated spaces or occasional use.